Improve facial complexion, and remove eczema and dry feet within 1 Month with this powerful combination of Luxuriant skincare products.
ACNE SOAP BAR (50G)

A 100% natural acne soap bar with asian herbs & ingredients proven to slow down acne and restore healthy skin.

ECZEMA SERUM & MOISTURISER (250ML)
This is a powerful remedy designed to replenish & moisturise damaged and irritated skin.

DRY HEEL & FOOT CREAM(100ML)

This high-performance dry heel & foot serum soothes inflammation and heals skin cracks.

Why choose the Luxuriant 3-1 Skincare set?

Removes irritating and consistent skin rashes
Slows acne and restores natural skin
Treats skin problems and psoriasis
100% Natural Asian Ingredients:
Welcome
to
LUXURIANT , where we specialise in providing our customers with the highest quality natural products. We strive to make sure that each of our products is of the highest quality and meets our customer's needs. To ensure that our customers are satisfied with their purchase, we offer a comprehensive return policy.
We wa
nt
you to
be com
p
letel
y sati
sfie
d wi
th your pu
rchase. I
f y
ou
are n
ot
satisf
ied wi
th
your pu
rchase,
y
o
u m
ay retu
rn the
prod
uct wit
hin 14
d
ays
of purc
hase for
a fu
ll re
fund.
In order to be eligible for a return, the products must be in a resalable condition. Products which have been opened and/or used are not eligible under the return policy. Unfortunately, any original shipping costs are non-refundable with the return.We will provide a full refund for any unused, unopened product in its original condition. We do not accept any returns on opened or used products.
Returned packages are the responsibility of the customer until the package has been received
We wi
ll
also a
ccept r
e
turns
on an
y pr
oduc
t that is
damaged o
r d
efe
ctive
. I
f you
receiv
e a
damage
d or def
e
c
tiv
e produ
ct, pl
e
ase
contact
us
imm
e
diat
ely so
that we
c
an a
rrang
e for
a
re
place
ment
p
r
oduct or a full refund.
Once the claim has been reviewed, and if appropriate, a replacement will be sent out to you within 5-6 days
If you need to return an item, please contact us at
Email: david@luxuriant168.co.uk
OUR INGREDIENTS ARE 100% PLANT BASED
All of our soaps and skincare serums contain the highest quality natural herbs farmed by us in Thailand. Plant based extracts like houttuynia cordata treat inflammation and soften skin.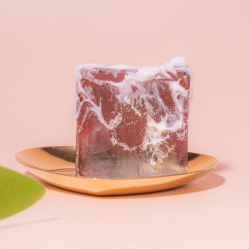 OUR SOAPS SLOWS DOWN THE AGEING OF CELLS
Our Acne Soaps use clinically proven plant extracts to instantly. The Feminine soap reduces Bacteria, herbs such as momordica cochinchinensis acts as a significant natural moisteriser.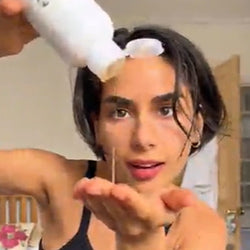 OUR SKIN SERUMS REMOVE ECZEMA AND OTHER AILMENTS
Our Body and heel serums revitalise the body and feet curing conditions like eczema & cracked feet.
Frequently Asked Questions
Use the serums 2-3 times a day. Apply 6-7 sprays and massage thoroughly for 2 minutes until serum dries for best results.
Use serums 2-3 times a week in bath or shower. Apply and massage gently into scalp. Allow 2 mins for absorption then gently rinse for best results.
Uses soap 2 times a day for best results. Gently apply soap and leave for 2 minutes before rinsing.
Yes, we are a small family business that take great care in the production of our products. We oversee everything from our farm in Thailand. Here are some of the herbs we use
We use first class royal mail track and trace. All orders are delivered within 2-3 days unless otherwise stated.
Yes, if you are not satisfied with the quality of our products you can return them for a full refund within 14 days of purchase.